Glacier National Park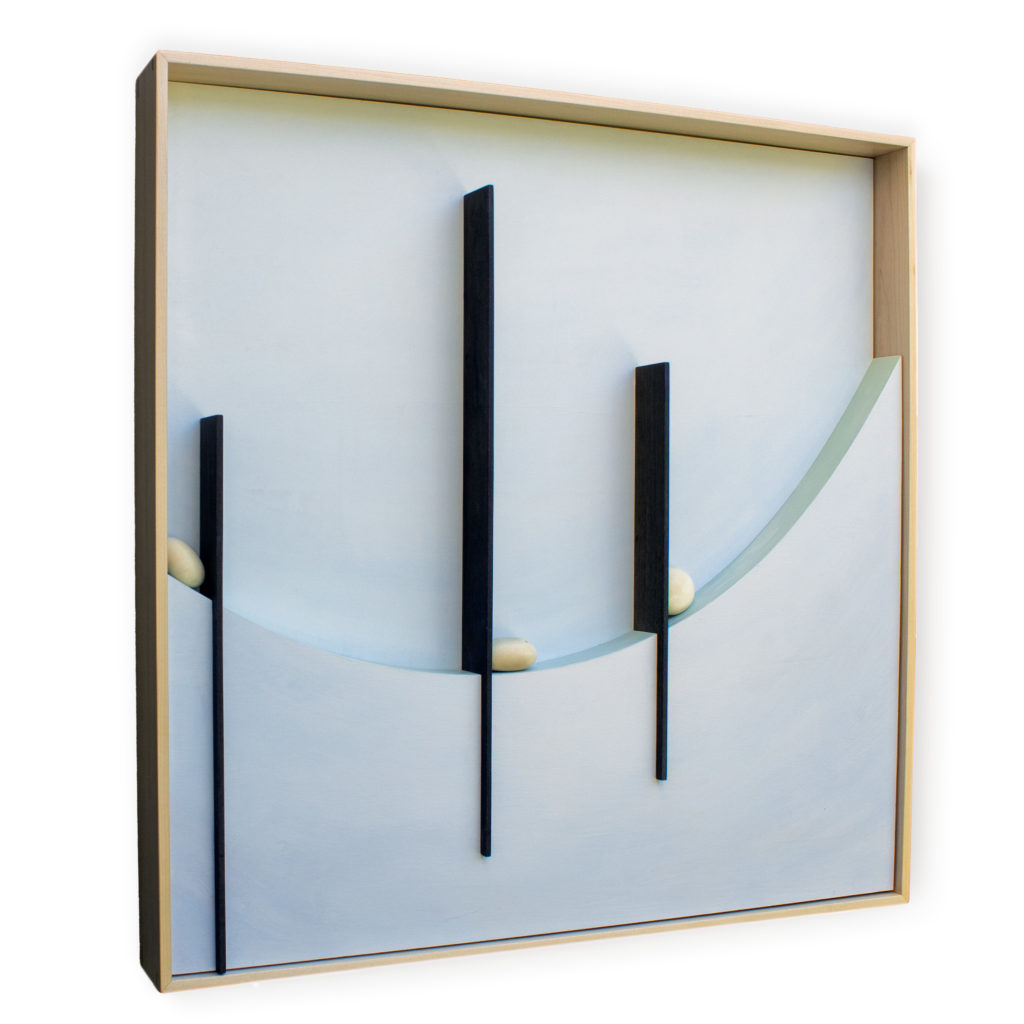 This piece is about the spaces between mountains, the spaces between trees and the space between humans. It's based on a photo I took at Glacier National park as I was hiking near Going To The Sun Road.
oil paint on panel, ebonized walnut, bleached boxelder wood stones, and maple frame.
30 x 30 x 3 in