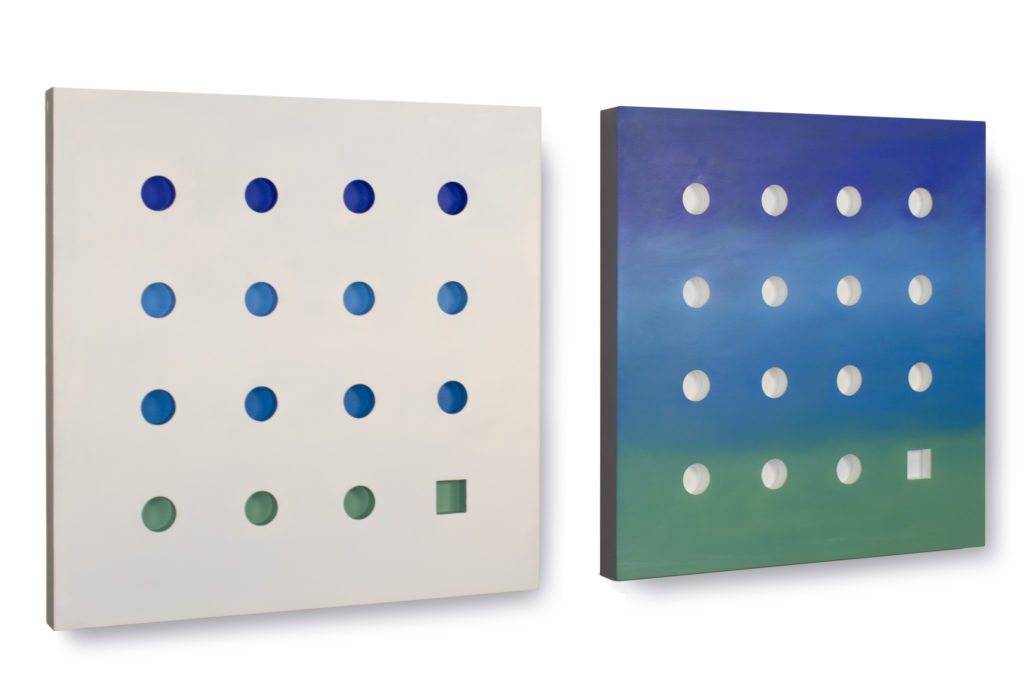 Things that seem different on the surface can be intimately connected with each other: the elements that compose them, their colors, their magnitude. This diptych is the brilliant hues of the Pacific Ocean becoming one with the sky above.
Dimensions: 30" h x 30" w x 2.5" d each, diptych combined is 64" wide
Materials: oil paint on wood and poplar
Notes: Do not use liquid cleaner on the wood. Dust with dry cloth/duster only.