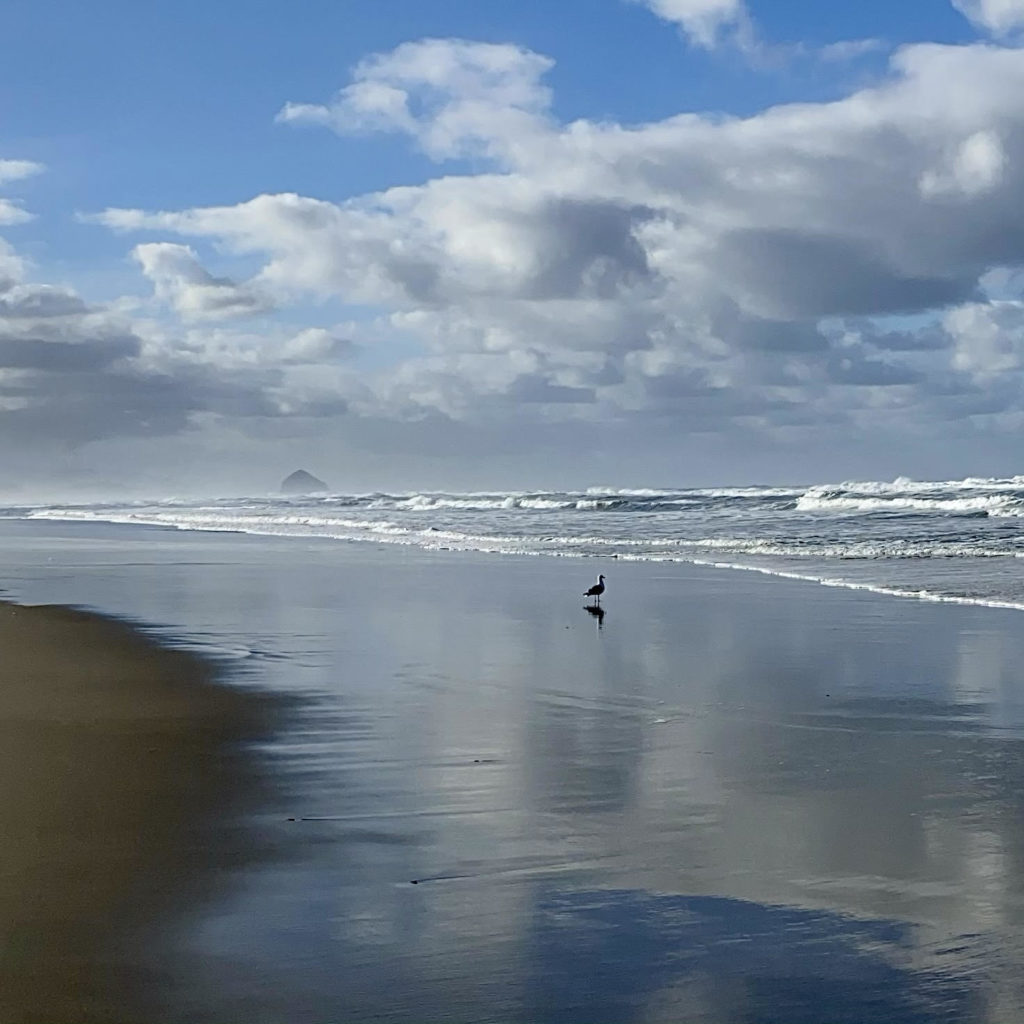 Concept:
This bench is a response to social distancing and lockdowns. I visited the Oregon Coast during this time because space was wide and the people sparse. Even the seagulls were few, and I witnessed one lonely seagull, staring out to the ocean.
Dimensions: 20"h x 48"w x 18.5"d
Materials: Big Leaf Maple, Poplar
Finish: Acrylic paint, spray paint, Osmo Top Oil satin
Notes & Special Features:
The bench is made using traditional mortise and tenon joinery.  The seagull sits loose on the bench and can be moved around and placed where one likes.  I place her on the edge, looking off into the distance.  The photo of the Oregon Coast was my inspiration for this bench. In the far distance is  Haystack Rock.
Do not use any type of liquid cleaner. Dust with dry cloth/duster only.