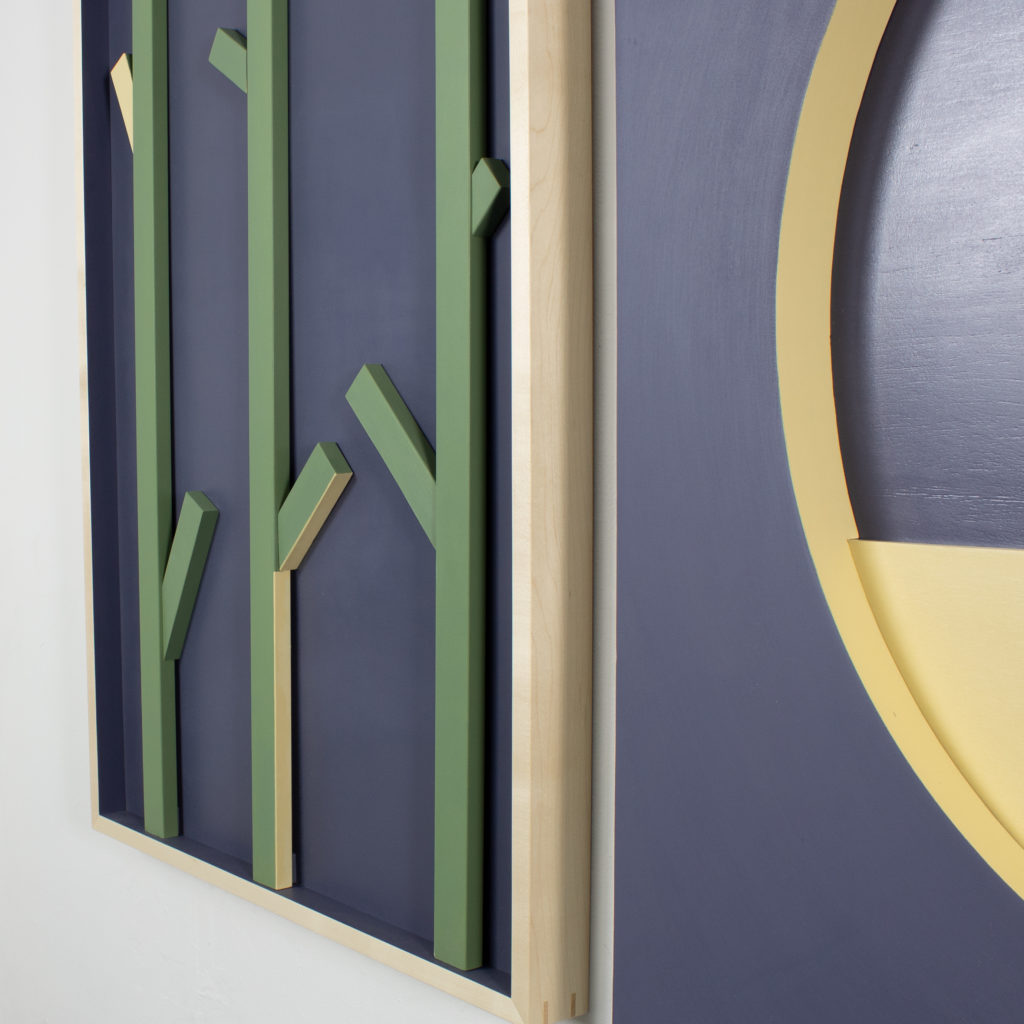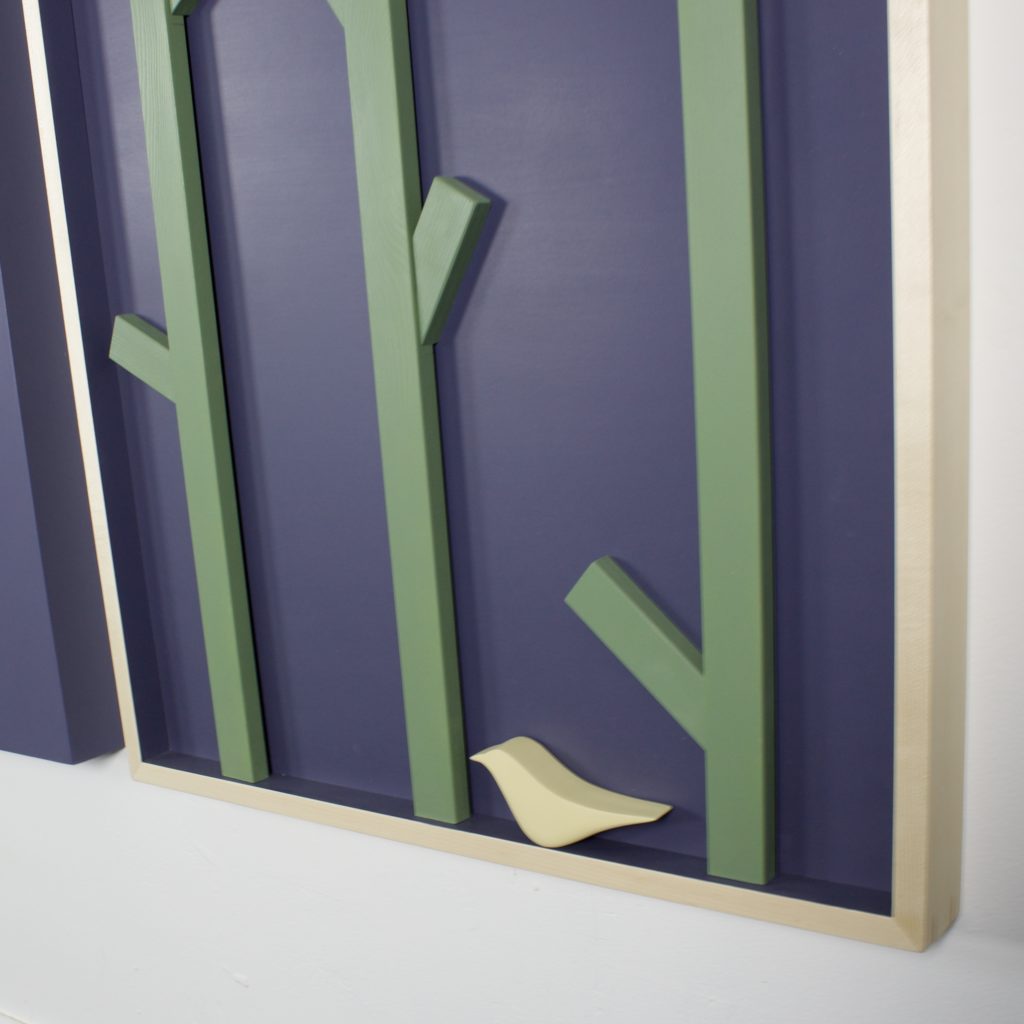 98% of our country's population today would rather stay without electricity and water as long as they are free from Russia. -Ukrainian President Volodymyr Zlenskyy
This piece presents as a type of alter and asks us to consider who or what we are in solidarity with. The yellow circle evokes the shape of the gold cupolas on Orthodox churches in Ukraine, or the gold halo on paintings of icons. The trees make us consider the natural world around us. The center circle could also be a moon or horizon, but it is between trees where a yellow bird rests, longing to ascend upwards.
Dimensions: 36.5" h x 99" w x 2.5' d (total for Triptych) side panels: 36.5" h x 26.5 w x 2.5' d, middle panel: 36.5" h x 36.5" w x 2.5' d

Materials: acrylic paint on wood, Hemlock, Poplar, Maple Frames
Finish: Osmo Top Oil on frames, bird, and yellow in middle panel.

Notes: Do not use liquid cleaner on the wood. Dust with dry cloth/duster only. Window cleaner can be used for the top. Spray a paper towel, then wipe down the glass.