Dimensions:
23.5"h x 37.5"w x 2.5"d
Materials: oil paint on canvas, Maple, and Walnut
Finish:, Osmo Top Oil on frame and Walnut tree.
This was the third piece in a series I did on gun violence and mass shootings over the summer. If you zoom in, you'll see the three small pink flowers blooming under a dead tree. This is waiting and hoping for change. The source image below was from the Underground in London. I snapped the photo looking out of the train before the doors closed.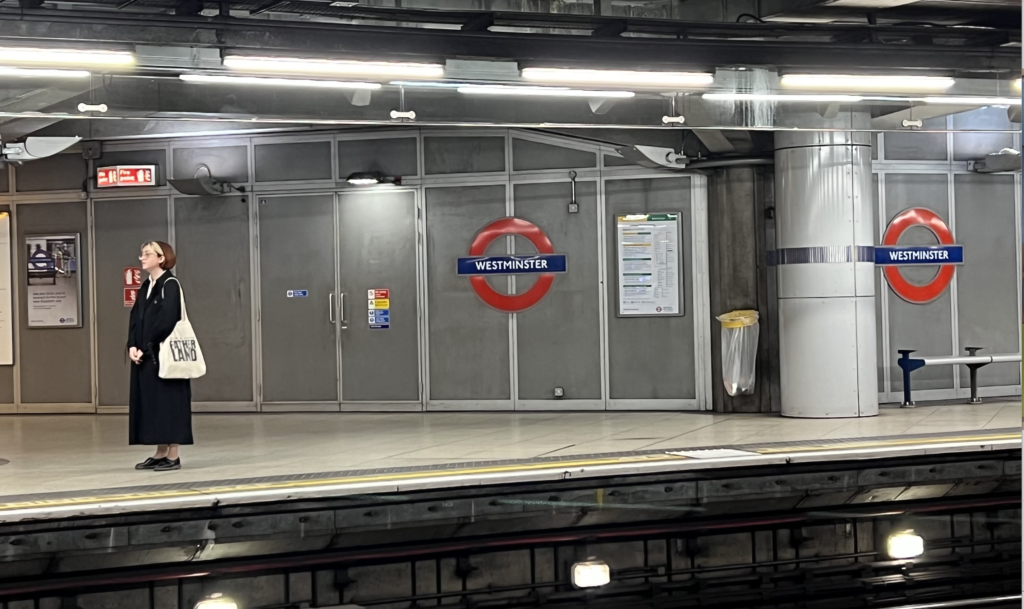 Notes: Do not use liquid cleaner on the wood. Dust with dry cloth/duster only.